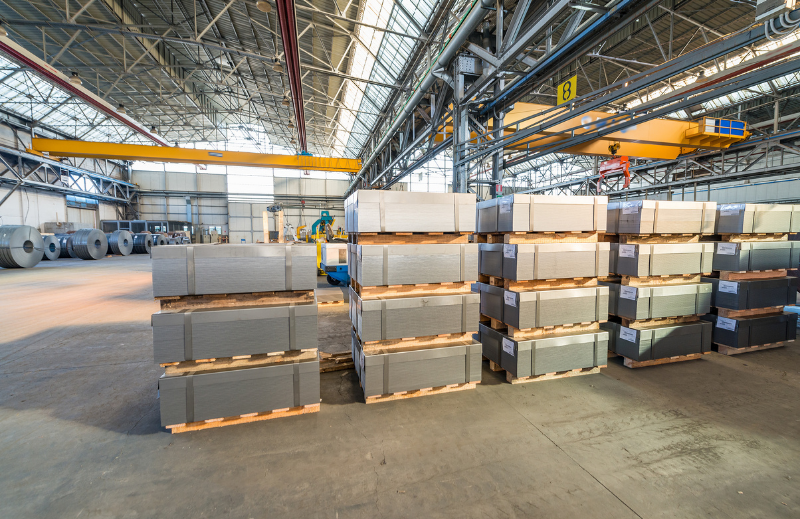 Quest Real offers a wide range of real estate services to cater the specific client requirements of sourcing ideal high-tech industrial and warehousing space for manufacturing, assembly, research and development, logistics-based distribution, and warehouse facilities. We provide warehouse space ready to move in as well as built to suit models for commercial and industrial purposes. We are backed by an extensive business network and database which allows our team to cut in line and offer the maximum number of suitable choices.
Keeping customer requirements a priority, our industrial and warehousing services include comprehensive supply chain solutions that integrate real estate, business strategy consulting and negotiation with complete knowledge of the industry.
Quest Real, a leading provider of real estate solutions headquartered in Pune, helps clients by modifying their warehousing spaces. For commercial and industrial uses, we offer both built-to-suit models and warehouse space that is ready to move into.
We add value to our client's businesses by utilizing our in-depth understanding of the Pune market. We offer complete, streamlined, and personalized solutions to meet the needs of customers. We also deal with the rising problem of Retail space for lease in Pune, we all have solutions for all these.
Our main responsibility is to provide our customers best solutions and advice to their requirements. We have lots of solutions related to warehousing, but we only share with customers that are relevant to their problems. Commercial space advisers provide ideas or solutions related to warehousing.
We have lots of solutions that are related to warehousing problems. But the fact is that we don't provide all the solutions to our customers directly. We first look at the customer's issue, then we choose which solution is more appropriate to narrow the issue down. Then we present our clients with the solutions. This prototype helps and makes us more stable in the market. Now we have 20+ years of experience & a big group of Commercial space advisers.
Our great range of solutions helps us to get a positive number of customer feedback. Now Quest Real is one of the leading Industrial Warehousing solution-providing companies in India.
Always a price matters in these fields but this is not a barrier with us because we provide you with an affordable price range that you can afford easily. When we are making solutions or searching for them then we keep this price range thing in our mind.
Quest Reals' industrial and warehousing solution services prioritize meeting the needs of their clients, our company helps to get Industrial/Warehouse on lease in Pune if you are navigating here & there.
Warehousing has an impact on any business that sells products. Quest Real's proper warehouse solution (Office leasing advisory in Pune & Retail space for lease In Pune) can help you save costs, meet customer needs, and boost productivity. Working with a third-party logistics company is fairly typical for e-commerce enterprises that don't want to own their warehouse.