New SEZ Rule Allows WFH For 50% Of Workforce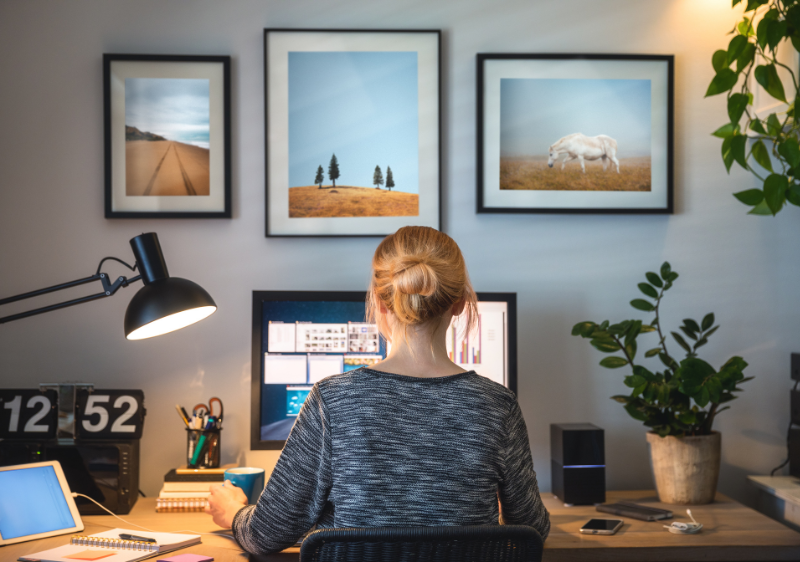 According to the Commerce Ministry, the facility can grow to 50% of the total workforce. The Union Commerce Ministry on July 19, 2022, said work from home (WFH) is allowed for a maximum duration of one year in a special economic zone unit and can be extended to 50% of the total workforce.
The centre said on Tuesday that work from home (WFH) for companies operating in the Special Economic Zone (SEZ) can only be extended to 50% of employees, including contractual workers, for up to a year.
Approximately 2 million people are employed in more than 350 special economic zones (SEZs), accounting for more than 25% of India's total exports. SEZs work under different trade and business laws.
According to the new notice, WFH can be extended to a maximum 50% of employees, including contractual employees of the unit. Development commissioners (DC) of SEZs are granted the flexibility to approve a higher number of employees for any valid reason to be recorded in writing," said the ministry of commerce and industry.

Special Economic Zone Development Directors (DCs) are given the flexibility to approve more staff for good faith reasons that must be submitted in writing, "said the Ministry of Trade and Industry.
Most SEZs in India have Information Technology (IT) or IT-enabled service companies involved in manufacturing software, electronic items, and assembled parts. The department of commerce notified Rule 43A, the rules for working from home in special economic zones in 2006. "Currently, WFH is allowed for up to one year, but it can be extended for another year at the request of the unit from the DC. For SEZ entities where employees are already working from home, the notification provided a 90-day transition period to get approvals." SEZ units will provide both equipment and secured connectivity for WFH so that employees can perform authorized operations of the units, the ministry said. The permission to take out the equipment is co-terminus with the permission given to an employee, the ministry said.